LEARN IT LIVE IT LOVE IT!
I RECENTLY FOUND MY NEW BIBLE: THE MARY KAY STORY AS TOLD BY MARY KAY ASH HERSELF, "AMERICA'S MOST DYNAMIC BUSINESS WOMAN." I'M LOATH TO SAY IT BUT FOR REAL I'VE BEEN SO INSPIRED! HER TOTALLY MANIACAL VIEW OF GENDER AND BUSINESS IS SOOOO FLASH FORWARD, I READ HER AUTOBIO AND IT JUST MAKES ME SURGE AND CRACKLE WITH FEMININE ENERGY.
I WAS HOOKED IMMEDIATELY WITH HER DECLARATION THAT NO DATES ALLOWING YOU TO IDENTIFY HER AGE WOULD BE LISTED IN THE BOOK BECAUSE A WOMAN SHOULD NEVER HAVE TO TELL HER AGE. TRUE! BUT I DID SOME MATH AND SHE WAS SOMEWHERE AROUND A MILLION YEARS OLD WHEN SHE DIED IN 2001 (YET ANOTHER WRINKLE IN THE 9/11 CONSPIRACY...). MARY KAY STARTED OUT AS A KITCHEN PRODUCTS SALES WOMAN WITH HER FIRST HUSBAND DURING THE DEPRESSION (NO JOKE) AND BY THE EARLY 1960'S SHE WAS A TOP REGIONAL SALES WOMAN AT STANLEY HOME PRODUCTS IN TEXAS. IN 1963, HAVING BEEN RETIRED FOR A FEW MONTHS, SHE WAS SO BORED WITH RETIREMENT THAT SHE BEGAN WRITING A BOOK ABOUT HER DREAM COMPANY, USING ALL THE MANAGEMENT TECHNIQUES THAT HAD HELPED HER GET TO THE TOP WITH DIRECT SALES.
BUT SHE WAS FED UP! SIFTING THROUGH HER MEMORIES SHE COUNTED SCORES OF TIMES WHEN SHE WAS TOLD THAT SHE WAS "THINKING LIKE A WOMAN" AND THAT HER GENDER HAD HELD HER BACK FROM ASCENDING IN RANK AND SALARY EVEN WHEN SHE WAS VASTLY MORE EXPERIENCED AND QUALIFIED THAN HER MALE SUPERIORS. SO, IN 1963, WITH HER MOTHER'S VOICE ECHOING IN HER MIND, "YOU CAN DO IT!" SHE STARTED WHAT WAS TO BECOME ONE OF THE MOST SUCCESSFUL COMPANIES IN HISTORY, WITH SALES-TO-DATE IN THE BILLIONS, EVENTUALLY EARNING HER THE TITLE OF THE GREATEST FEMALE ENTREPRENEUR IN AMERICAN HISTORY, WITH OPRAH RANKING SECOND.
THIS GIRL WAS A VESSEL THOUGH, AND SHE TOTALLY KNEW IT.
"MARY KAY COSMETICS WAS A DIVINE ACCIDENT LOOKING FOR A PLACE TO HAPPEN. I DON'T THINK GOD WANTED A WORLD IN WHICH A WOMAN WOULD HAVE TO WORK FOURTEEN HOURS A DAY TO SUPPORT HER FAMILY. I BELIEVE HE USED THIS COMPANY AS A VEHICLE TO GIVE WOMEN A CHANCE." - MARY KAY ASH
CHANNELING THE DIVINE, THROUGH COSMETICS, TO CHANGE THE AMERICAN WORK-FORCE. SO GENIUS. MARY KAY CONTINUED TO REVOLUTIONIZE THE WAY A BUSINESS WAS RAN, ADDING DECADENT INCENTIVES LIKE GOLD GOBLETS, DIAMOND BROACHES, MINK COATS AND THE TRADEMARK PINK CADILLAC, WHILE BUILDING HER EMPIRE AND STILL RUNNING HER COMPANY BY THE GOLDEN RULE, WITH AN EMPHASIS ON COMMUNITY IMPROVEMENT WITH PROGRAMS LIKE NURSING HOME SKIN-CARE OUTREACH.
SHE WASN'T JUST DOING IT FOR THE GIRLS THOUGH, I FOUND THIS PASSAGE HIT REALLY CLOSE TO HOME:
"I AM CONVINCED THAT WE MAY SOON SEE THE DAY WHEN MEN WILL ONCE AGAIN USE MAKEUP."
SO SMART, SO CHIC, SO BRAVE. MARY KAY ASH IS TRULY A MODERN GAY VISIONARY, EMPOWERING WOMEN AND MEN ALIKE TO LOOK THEIR BEST, FEEL THEIR BEST, SMILE THROUGH ALL THE SHIT AND MAKE LOTS OF MONEY AND LIVE LAVISHLY!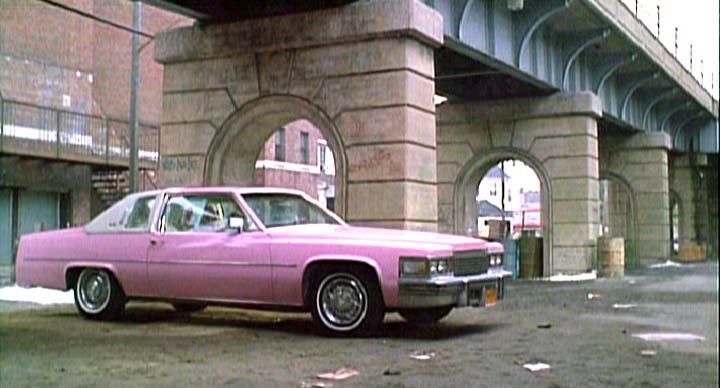 IN CASE YOU DON'T HAVE THE PATIENCE TO READ AN ENTIRE BOOK, OR THIS ENTIRE POST (I KNOW I'M BORED ALREADY), HERE'S SOME PARTICULARLY INSPIRING CHAPTER TITLES:
YOU CAN DO IT!
PUT ON A HAPPY FACE
THE STORY OF ONE CAREER WOMAN AND MANY HATS
PLAN YOUR LIFE THE WAY YOU PLAN YOUR VACATION
LOOKING GOOD AND FEELING GREAT
HAPPINESS IS...
YOU CAN'T OUTGIVE GOD
THINK PINK
THAT PERSONAL TOUCH
THE PROOF OF THE PUDDING...
xoxo