DO PEOPLE STILL DO THAT OLD-TIMEY GAY HANKY THING? LIKE, WHERE U COORDINATE THE COLOR OF THE ONE U WEAR WITH HOW U WANNA DO IT? I THINK MAYBE IT'D BE A GOOD WAY TO UTILIZE THE, LIKE, PILE OF URBAN OUTFITTERS SCARVES LEFT AT MY PLACE BY VARIOUS, UH,
ACQUAINTANCES
. YOU KNOW, THOSE KIND OF SCARVES THAT RACHEL RAY GOT IN TROUBS FOR WEARING COZ NOBODY KNEW SHE WAS IN THE P.L.O. TIL SHE THREW ONE ON LIKE IT WAS NO BIG THING? SHE SO CRAZY.
ANYWAY, I'M TRYING TO FIGURE OUT THE COLOR CODES, SO I
WIKI
'ED IT.
YELLOW = WATERSPORTS
GREEN = SEX FOR MONEY. JOHN LOOKING FOR PROSTITUTE OR VICE VERSA
WHITE = MUTUAL MASTURBATION
GREY = BONDAGE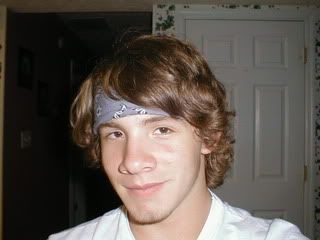 BLACK = HARDCORE S/M, ESPECIALLY WHIPPING
BLUE = ANAL. WORN IN LEFT POCKET IF PREFER TOPPING, RIGHT POCKET IF BOTTOMING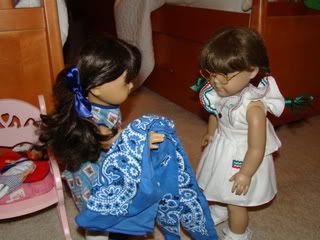 LIGHT BLUE = ORAL. LEFT POCKET IF PREFER RECEIVING, RIGHT IF GIVING
RED = FISTING
PINK = SEX TOY PLAY, ESPECIALLY DILDOS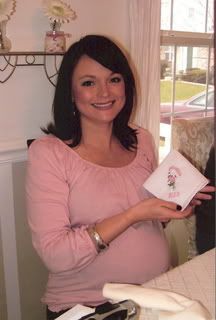 ORANGE = TO QUOTE WIKI: "Wearers of orange bandanas are among the most experienced of leathermen or fetishists. Their fetishes are so numerous that the wearing of numerous bandanas would be impractical.... There is sometimes a stigma about "flagging" orange as it is sometimes thought that anyone willing to advertise an interest in "anything, any time, anywhere" is either mentally unstable or ignorant of what may really lay waiting."
OMG WHICH ONE GOES WITH WHAT I'M WEARING TOMORROW??